Are you ready to begin looking at Leesburg homes for sale but have not yet started the process of selling the house you currently live in? If so, you are in the common situation of having to buy and sell property simultaneously. This can be a stressful journey, especially if the timing does not work out in your favor. 

Fortunately, with the help of an experienced Leesburg real estate agent and some preplanning, you can reduce the stress and be prepared for any situation that may arise. Here are some tips to help you through the process.
Are You Financially Prepared to Buy and Sell Simultaneously?
Buying and selling homes costs money, even in the best-case scenario. If your simultaneous experience doesn't go as planned, you will be spending even more money. Be sure to look deeply into your finances to determine if you can afford to move forward without seriously impacting your financial stability. Here are some helpful questions to ask yourself before you move forward:

     ◾ How long can I reasonably pay two monthly mortgages before it negatively impacts my ability to save for the future?
     ◾ Will paying two mortgages for any length of time affect my ability to put money toward retirement, a college savings plan, or an emergency fund?
     ◾ Do I have access to cash for a down payment if I am unable to access the equity in my current home?
     ◾ Do I have access to cash for fees involved in closing and moving if I am unable to access the equity in my current home?

It's a good idea to go over these questions in detail with both your Leesburg real estate agent and your financial professional before you make plans to start looking at homes. They may advise you to hold off on buying until you successfully sell your current home, or they'll advise that you put off the entire plan altogether until you are in a more financially stable place.
Buying a New Home Before You Sell Your Current Home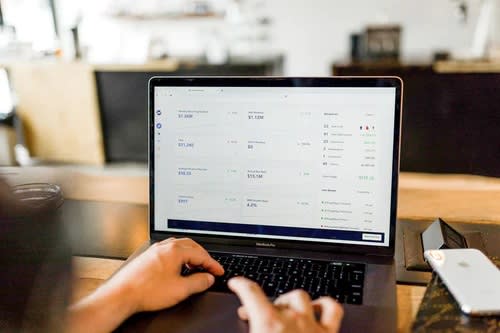 When you buy one of the new Leesburg homes on the market but haven't yet sold your own, you'll experience a few different challenges. The most pressing is how you will finance your new purchase. Non-first-time buyers usually rely on the equity in the home they are selling to make a down payment and pay closing costs on their new home. However, this isn't an option for those who have not yet sold. Here are some options for how to cover these costs:

Turn to your 401(k). If you have a 401(k) that lets you take out loans, you may be able to use it to help you make a down payment and pay for other costs. Keep in mind that all plans are different, and the IRS has guidelines limiting how much you can take out of these qualified plans.

Take out a HELOC. A Home Equity Line of Credit (commonly referred to as a HELOC) is a loan that is secured by your primary home. If you have good credit and a low debt-to-income ratio, you can usually secure a HELOC for a lower interest rate than other common loans. With a HELOC, you get to choose how much of your line of credit you access and pay interest on.

Utilize the Compass Bridge Loan Services. When you need extra assistance purchasing a new property before you've sold your current residence, Compass Bridge Loan Services can help. This short term loan uses equity from your current home to help you purchase a new property without needing to rush to sell. If necessary, this loan can also be used to strengthen a bid on a new home you love. Once your current property sells, you can utilize the proceeds to pay off the bridge loan and enjoy living in the home of your dreams. 

Do a cash-out refinance. You can take advantage of low mortgage interest rates by doing a cash-out refinance on your Leesburg real estate. This program pays off your entire mortgage, then takes out a new mortgage for more than what you owe on your home. You get the difference in cash and can use it for a down payment and other expenses related to buying a new home.

Once you've decided how you will fund your purchase, you will then need to decide what to do with two homes. The two easiest options are to rent it out either short-term to help cover two mortgages (or long-term for another stream of income) or offer the seller of your new home a leaseback agreement. This type of agreement lets the seller rent the home from you to cover the cost of the mortgage while you try to sell your current property.
Selling Your Current Home Before You Buy a New One
With the current competitive seller's market in Leesburg, it's more likely that you will sell your home before you find a new one than the other way around. While this scenario does not present the financial challenges that buying first does, it still poses some obstacles – the largest of which is finding a place to live. Here are some options:

See if the buyer is interested in a leaseback agreement. As mentioned previously, a leaseback will let the seller of a home (in this case, you) rent the house from the new owner. This could be an ideal scenario if the buyer is also trying to sell their current home.

Rent another home short-term. As a temporary solution, ask your agent to help you find Leesburg homes for rent so your family will have a place to live and to take the pressure off your home search.

Whichever option you choose, or if you decide to live with friends, family members, or in a hotel while you look for Leesburg real estate, renting a storage unit is a good idea to reduce clutter and facilitate your ultimate move.

Do you plan to buy and sell Leesburg homes in 2021? The best tip is to work with an experienced local real estate agent who can help you search for property, assist you in reaching your ideal buyer, and walk you through the offer and closing processes. Ready to take the next step in the buying/selling journey? Reach out to the experts at Silvey Residential for assistance.