Staging a home is a crucial step in the sales process. It involves removing all clutter and unnecessary furnishings, deep cleaning your space, and adding color and decor strategically to enhance the home's architectural features. In general, the purpose of staging is to neutralize your setting as much as possible to help buyers appreciate the structure and potential of your home and visualize themselves living there. Regardless of the state of the housing market, you should always stage your home before listing it. A well-staged home gives your listing an edge over the competition and can increase the size of the offers you receive.
The benefits of staging
A recent survey by the National Association of Realtors found that 23% of buyers' agents said home staging increased the dollar value their clients offered by up to 5%, compared to similar homes that hadn't been staged. Eighty-two percent of surveyed sellers' agents indicated that staging a home increased the likelihood of multiple offers and allowed prospective buyers to envision themselves in the home more easily.

The survey also found that more than 70% of all agents noted photos, videos, and virtual tours as being crucial for crafting an effective listing.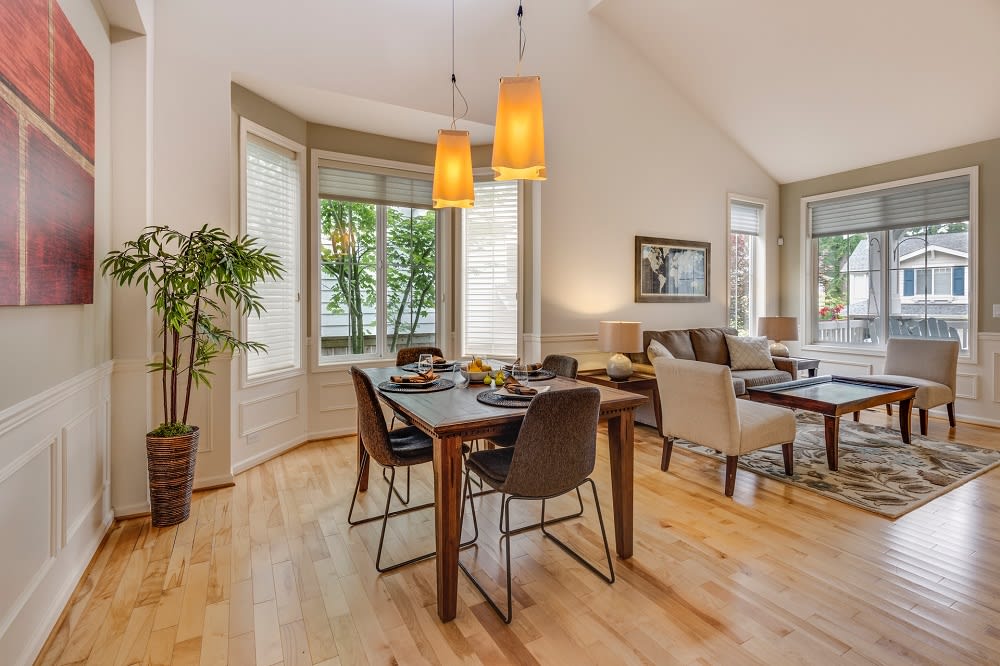 Declutter your space
The first step in staging your Leesburg home for sale is to pack up personal items and clutter. This includes family photos, furniture, and any items taking up space in major rooms or closets.

Rather than stashing these belongings in the attic or garage, move them into a storage unit. It's essential to keep the garage, attic, and closets clutter-free so potential buyers won't be met with mess when peeking inside.

You should make it a goal to remove at least half of all items from your closets, cabinets, bathroom vanities, and even your kitchen drawers. This will create the impression that your house has plenty of storage space and help buyers visualize how their possessions will fit into each of these storage areas. Don't overlook any areas of the home; thorough, qualified buyers should be encouraged to explore every nook and cranny as they prepare to make an offer.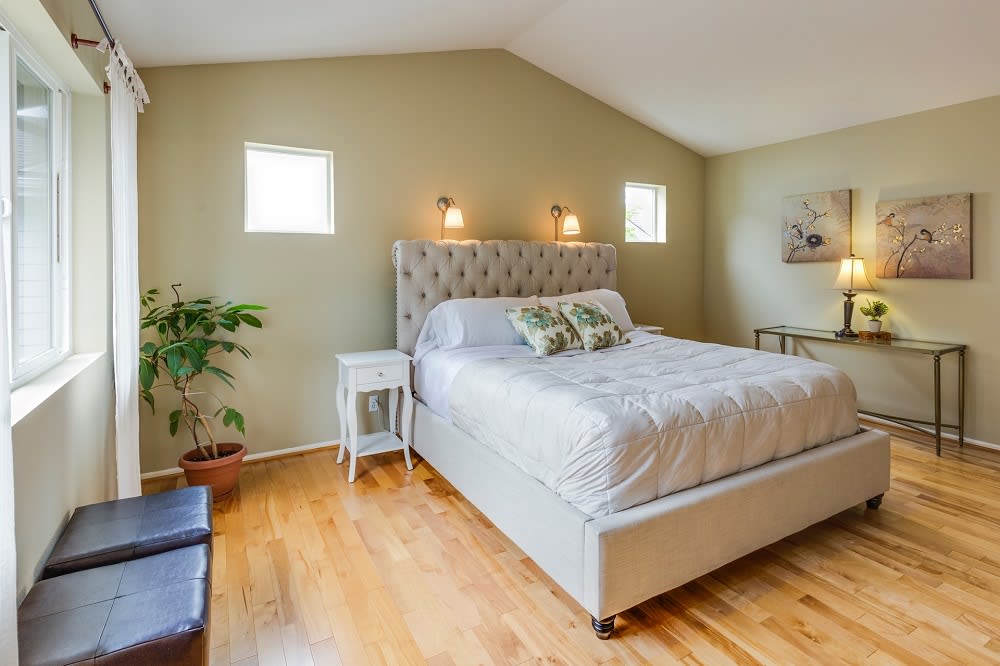 Finish all repairs and deep clean
Before you stage and list your Leesburg home, catch up on all the minor maintenance projects you've been putting off. Make sure all the interior lighting works and that there aren't any leaky faucets. Fill any dings in the walls and add a fresh coat of a neutral paint color. Make sure all technological systems—such as your HVAC—are in working order. If the roof leaks or has a few loose tiles or shingles, hire a handyman to make repairs.

Give your house a thorough cleanse by shampooing the carpets, washing the windows and windowsills, and making sure every surface in the kitchen and bathrooms shine. Dust the moldings, and don't forget to wipe away any cobwebs from the corners of each room.

First impressions are crucial, so spruce up the landscaping in your front yard, remove any personal or functional landscaping choices, and clean the porch and sidewalk. If you have a backyard, remove toys, gardening equipment, and decorations that don't add to the atmosphere. Consider painting your curb address and your front door (for an extra splash of color and visibility for potential buyers) and repair your mailbox if it's looking shabby.
Rearrange furniture and decor
The goal when staging your Leesburg home is to highlight the floor plan and architectural features. You don't want buyers to be distracted by excess furniture or gaudy patterns when trying to visualize their life in your home.

If you continue living in the home while selling it, remove any excess pieces of furniture from the living room, family room, bedrooms, and home office. Arrange the remaining pieces in a way that highlight the room's space and the home's overall floor plan. Use the furniture in a way that promotes a good flow of foot traffic. Balance is key. The color, size, and shape of your furniture affect how potential buyers will experience the home for the first time.

Always go for neutral colors when staging, as this will allow your home to appeal to the widest variety of potential buyers. Major pieces of furniture, such as couches, beds, tables, and chairs, should be earth-toned and natural. Wall art is acceptable in staging, but make sure it is chosen carefully and used sparingly. And while your overall color scheme should be neutral, feel free to add in some pops of color here and there with smaller decor items such as throw pillows, fresh flowers, or area rugs.
Set the stage for a perfect sale
Seller's markets are competitive by nature, and while this means higher offers, it doesn't always mean a stress-free sales process for buyers or sellers.

It's undoubtedly a great time to sell in Leesburg or anywhere in Loudoun County, but if you want the best offer possible, it's worth the time and energy to make your home stand out. Staging your house will help buyers see the home at its best, know what to expect, and encourage an easy transaction for everyone involved. Digital staging, tours, and paperwork can also help make the process smooth and enjoyable while increasing the profit margin for the seller.
If you're looking to sell your Leesburg home, reach out to the experienced, tech-savvy real estate agents at Silvey Residential. The Silvey team has all the knowledge and professional recommendations you need to repair, stage, and sell your home—and they make it fast and stress-free for buyers and sellers alike.