Both historic and hip, the picturesque town of Leesburg, Virginia, hosts seasonal local events throughout the year. With that said, Autumn is by far the best season to experience this charming Virginia burg. As the air starts to cool and the leaves turn vibrant red, yellow, and orange, Loudoun County transforms into a picture-perfect autumn destination. Whether you watch a Halloween parade, pick pumpkins, take part in a Halloween costume contest, or walk a haunted trail, you're sure to enjoy fall in Leesburg.

Below are the seven autumn activities you won't want to miss in Leesburg.
Pumpkin Village Fall Festival
For the ultimate autumn occasion in Leesburg, check out the Pumpkin Village Fall Festival at Leesburg Animal Park. This annual event offers daily entertainment for the entire family. Festival activities include giant hill slides, pedal carts, lawn games, and an intricate hay maze. Kids can also take a pony ride or pet and feed live animals. On weekends, additional fall celebrations include a pumpkin bounce pillow, camel rides, and free cider and cookies. There's also a costume contest on Halloween.

The Pumpkin Village is a great place to host parties or take a large group. You can reserve a private party area for up to two hours, and there are weekday discounts for groups of 15 people or more. So whether it's a birthday party, company outing, or field trip, Leesburg Animal Park can accommodate your private, fall-themed event. The Pumpkin Village Fall Festival runs six days per week (closed Tuesdays) from September 18th through November 2nd.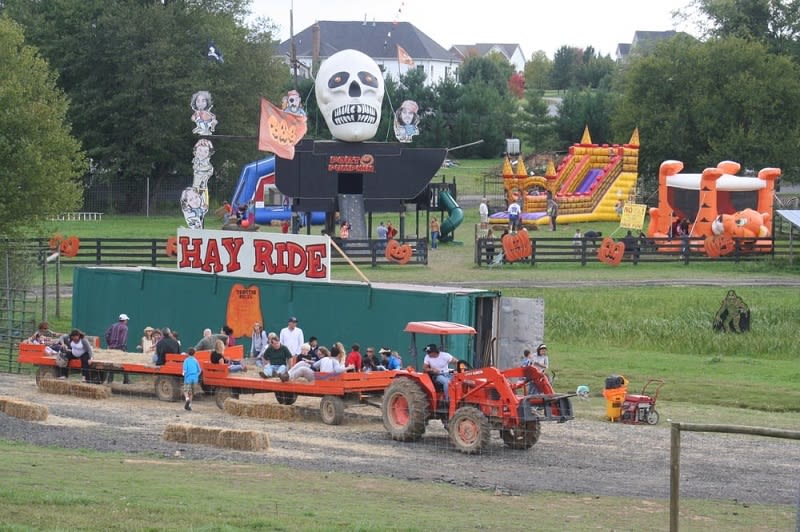 Kiwanis Halloween Parade
The Kiwanis Halloween Parade has been a Leesburg fall tradition for 65 years. Every Halloween, the Kiwanis Club of Leesburg organizes and sponsors an evening parade. The delightful Halloween parade typically travels down King Street, but this year, the Parade will be split into two waves this year—making its way through 50 miles of Leesburg neighborhoods.

The Kiwanis Halloween Parade features large floats, decorated vehicles, and parade members in full costume. Many local organizations also participate in the Parade, such as the Loudoun Hunger Relief and Volunteer Fire Company. Perhaps the most amazing sight is the giant carved pumpkin, courtesy of Nalls Farm Market. Get dressed in your best costume and hit the neighborhood streets of Leesburg for a Halloween parade tradition.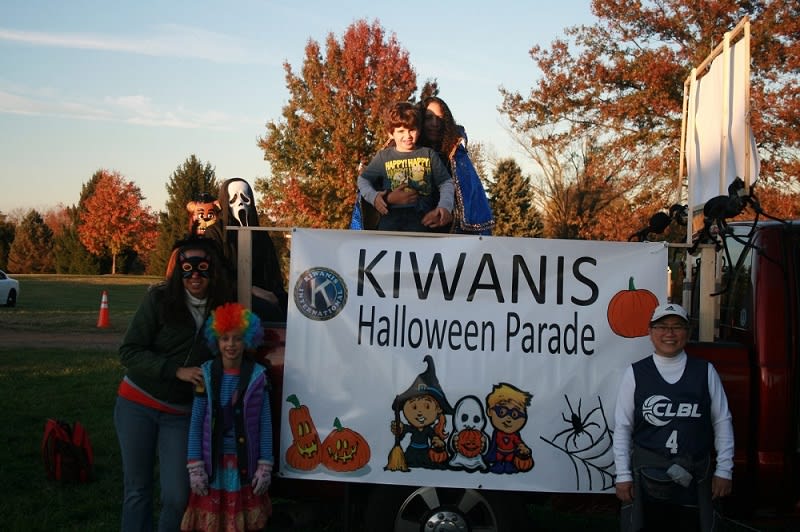 Credit: Kiwanis Club of Leesburg, Virginia
Leesburg Airshow
The annual Leesburg Airshow provides an excellent opportunity to learn about the world of aviation. Exhibitors showcase different aspects of aviation, including flight training, corporate transportation, and emergency rescue operations. The Airshow's static displays feature all kinds of unique, innovative, and antique aircraft. If you're looking for more of a thrill, check out the daring skydiving and aerobatic performances. The Airshow also has a variety of local food and beer vendors. The Leesburg Airshow will take place on Sept. 25, 2021, from 11:00 a.m. to 4:00 p.m.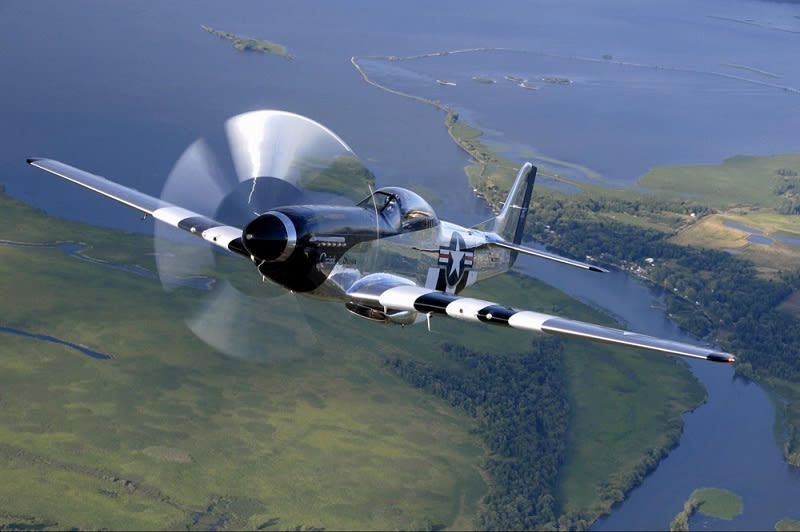 Credit: Leesburg Airshow
Freeze Your Gizzard Runs
Get moving at the 19th Annual Freeze Your Gizzard 5K Run and One-Mile Fun Run. These runs are a fun way to celebrate the upcoming Thanksgiving holiday, while also giving back to the community in Leesburg and Loudoun County.

Both of the Runs are cross country style, featuring steep hills that runners must make their way up and down. All participants will get a Freeze Your Gizzard T-shirt, and the One-Mile Fun Run finishers will receive a medal. Prizes will be given to the top overall male and female runners, along with first, second, and third place male and female winners for each age category. After the race, the Loudoun Hunger Relief Food Bank hosts a celebration with refreshments and door prizes.

The Freeze Your Gizzard runs support a good cause. Participants are asked to bring two canned goods or non-perishable items to donate to the Food Bank. Monetary donations for the Food Bank will also be accepted at the event. The Freeze Your Gizzard Runs will be held on Nov. 20, 2021, at Ida Lee Park. Put on your funniest turkey hat and get ready to race.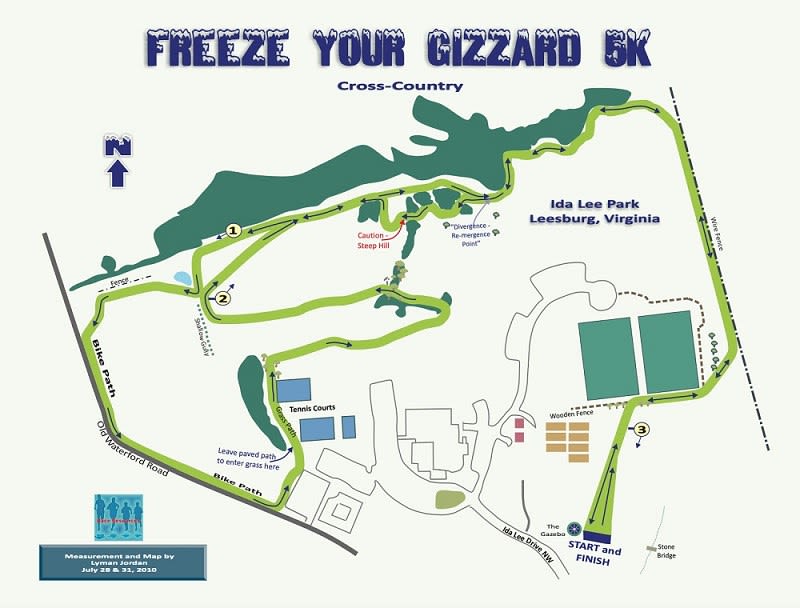 Credit: Town of Leesburg, Virginia
Leesburg Car Show
Admire over 150 different cars at the Leesburg Car Show. The 33rd Annual Leesburg Car Show is located in Historic Downtown Leesburg and pays tribute to car collectors and aficionados in Loudoun County. The event is coordinated and sponsored by the Academies of Loudoun, and all profits for the Leesburg Car Show go to senior scholarships for these high school students.

All high-quality vehicles—including motorcycles—are welcome to be featured in the show and are eligible for Spectator's Choice Awards. However, only classic cars will be eligible for the specialty awards. The Leesburg Car Show will be held on Oct. 2, 2021, from 9:30 a.m. till 4:00 p.m.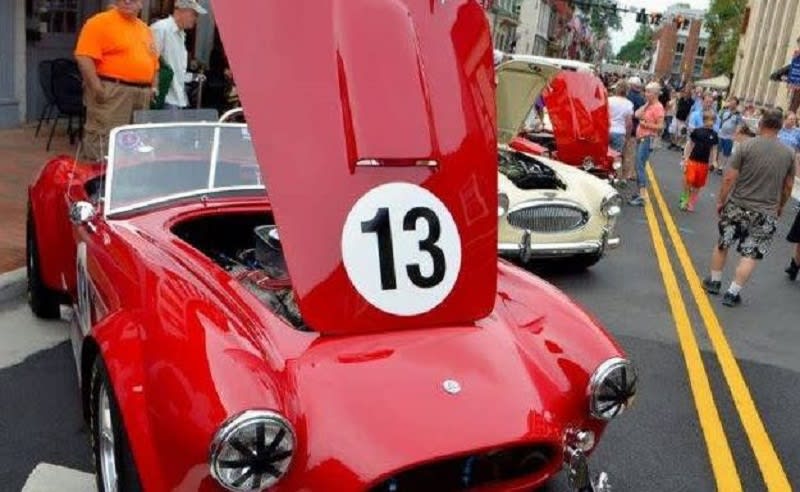 Credit: Visit Loudoun
Loudoun Museum's Hauntings
Discover the eeriness of Leesburg at night by attending one of Loudoun Museum's Hauntings. The Museum's haunted tours have helped locals and tourists discover the real nightlife of Leesburg.

The Hauntings are downtown walking tours in which attendees are told ghostly stories about historic homes and past inhabitants. The list of tour stops for the Museum's 30th Annual Hauntings includes the Loudoun County Courthouse, Eliza House, Glenfiddich House, Presbyterian Church, and of course, Loudoun Museum. The Hauntings are also Loudoun Museum's biggest annual fundraiser, with profits going to future programs and exhibits. The Loudoun Museum's Hauntings will take place from October 22-23, 2021, so get ready to be spooked.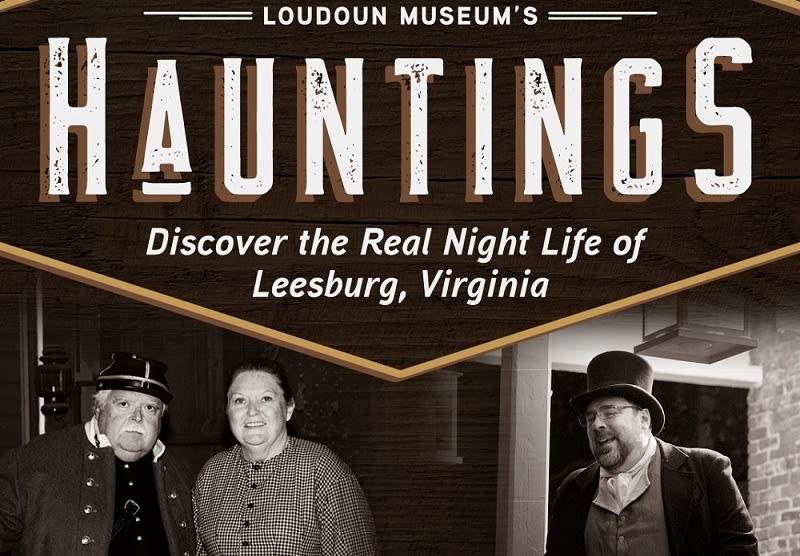 Credit: Loudoun Museum
Temple Hall Farm Pumpkin Patch
Enjoy a family outing picking pumpkins at the Temple Hall Farm Pumpkin Patch. The farm is at the heart of Loudoun County's agricultural roots and hosts pleasant autumn festivities each year. Temple Hall Farm will only offer a Pumpkin Patch this year, rather than their usual fall festival.

Take a wagon ride over to the farm's pumpkin patch to choose from all types of seasonal gourds and squash, as well as hay bales and Chrysanthemum flowers. The Temple Hall Farm Pumpkin Patch also includes games and inflatables for children. Kids will also be able to visit with some of Temple Hall Farm's animals, such as goats, cows, horses, llamas, chickens, pigs, and sheep. The Temple Hall Farm Pumpkin Patch will be open daily from 9:00 a.m. to 5:00 p.m. through all of October. Don't forget to stop by and pick out a pumpkin to carve this fall season.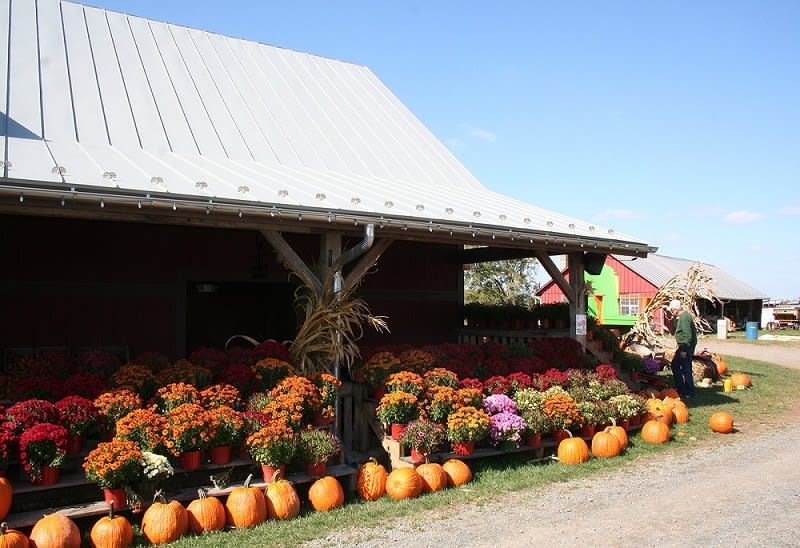 Credit: Nova Parks
Leesburg Real Estate
If the fall colors and family-friendly atmosphere of Leesburg pique your interest, contact Silvey Residential to learn more about life in Loudoun County, and to view homes for sale near Leesburg. Since 2001, real estate agent JC Silvey has supported buyers and sellers in Loudoun County with local expertise, up-to-date data, and superb customer service. Whether you're searching for a full-time residence or a seasonal home, JC would be happy to help guide your journey into Virginia real estate.
*Header image credit: Tripadvisor